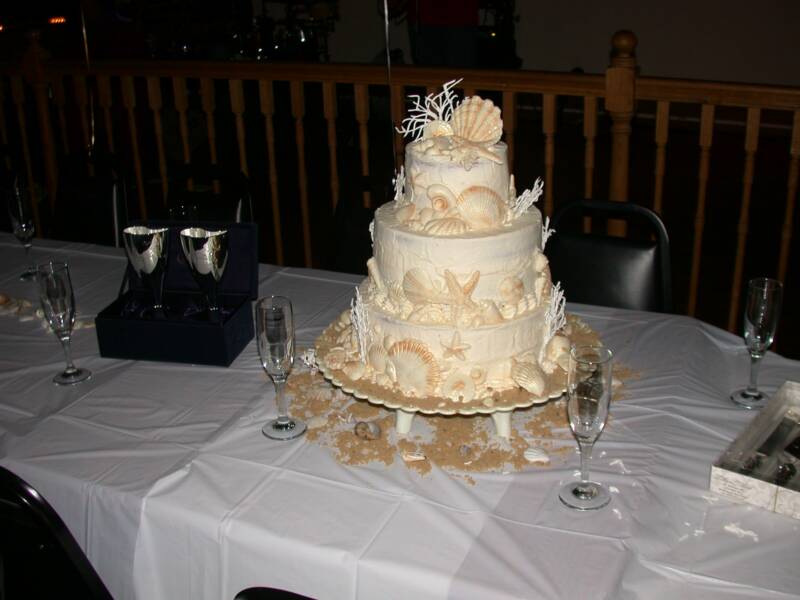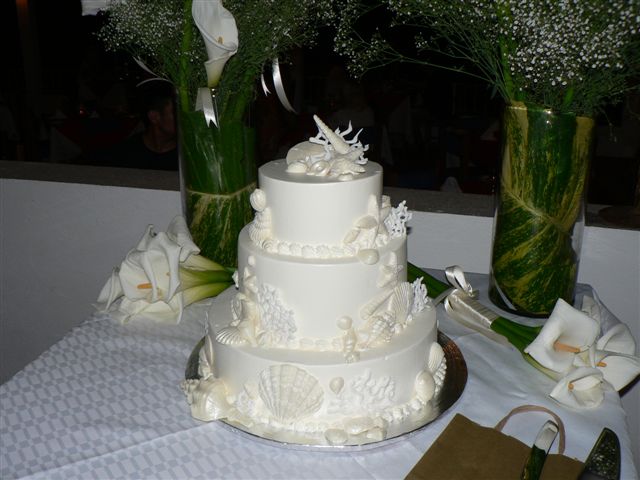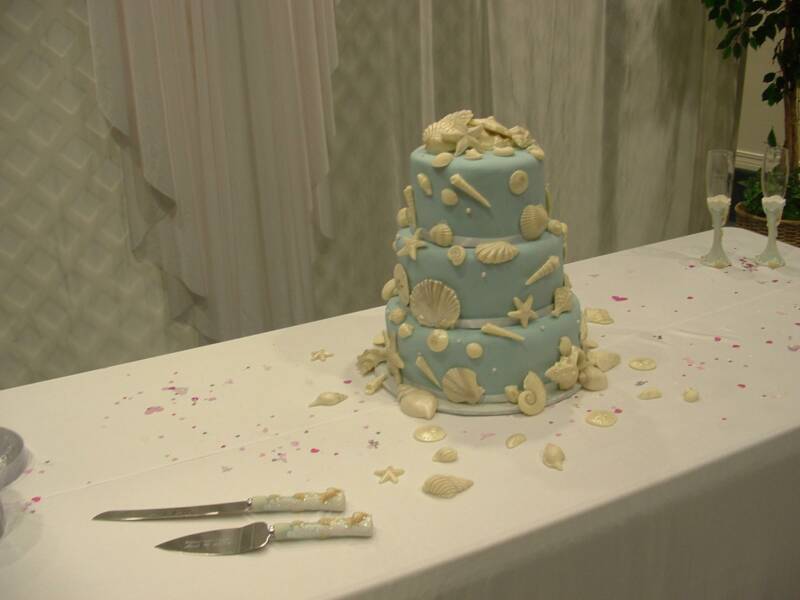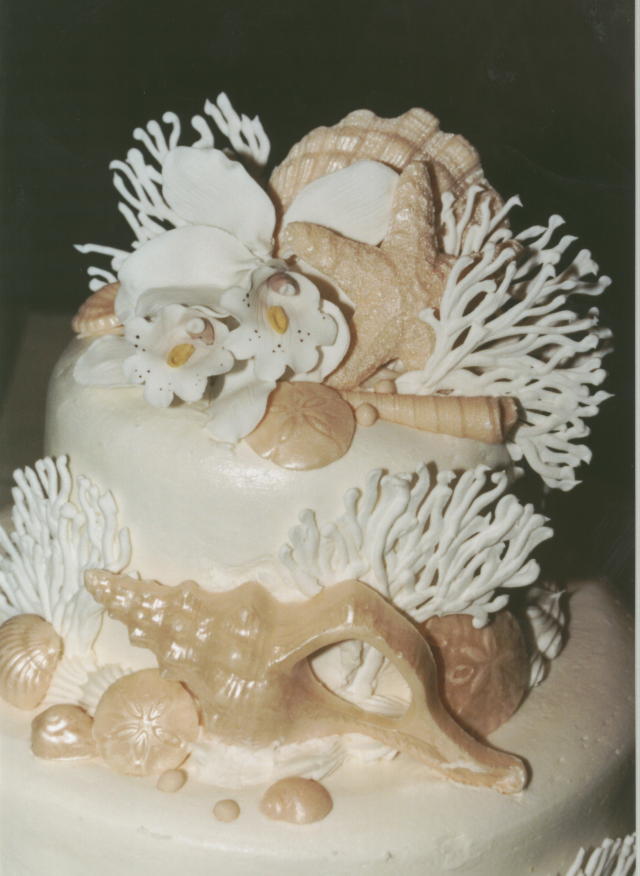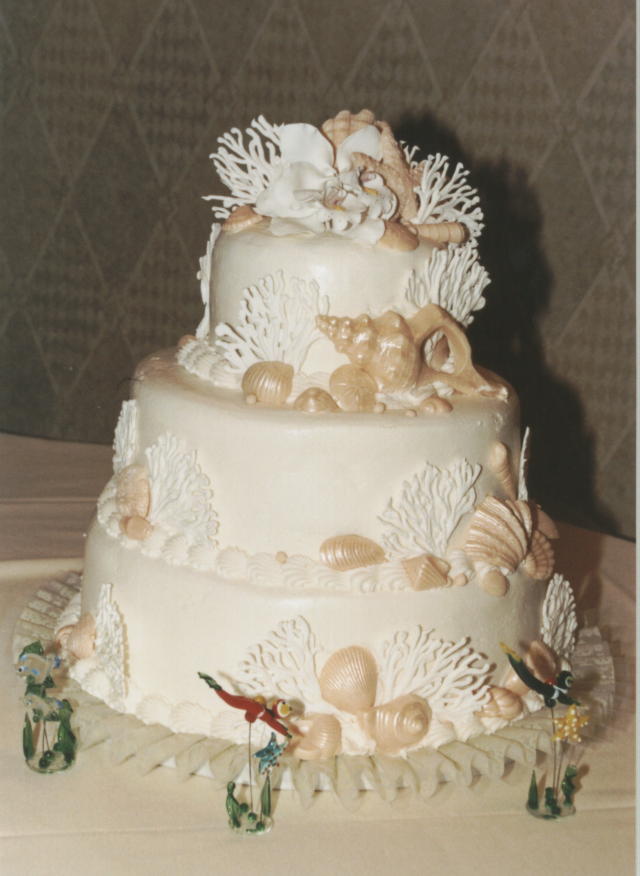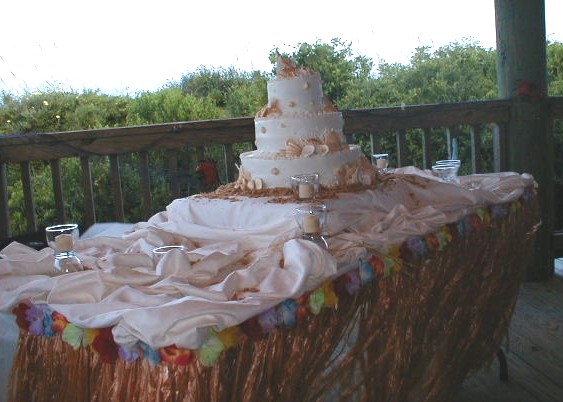 Ms Debbie

The shells were incredible !!  People in Colorado have never seen anything like it and were in awe.  Word got around about how beautiful the cake was and we had strangers and hotel staff coming in to look at it.   I can't tell you how many times I heard our guests say that it was the most beautiful cake they had ever seen.

Not only were the shells beautiful and everything that I could have imagined, but they tasted very good too.

I'm sending a couple photos like you had asked.  Feel free to use them on your website if you want.

Thanks again from a very happy bride,

Rayetta Lindsey

June 21, 2003

Denver, CO

What a great job the bride and her baker did on this cake. LOOK AT THAT CORAL -

Shell Collection #4

Hi Debbie,

Here are a couple of the pictures from my niece's wedding.  The cake was a big hit.  I was very happy with the quality of the shells and how beautiful the cake turned out.  Thanks for all of your help with this.

Jennifer Beach   June 14, 2003 South Carolina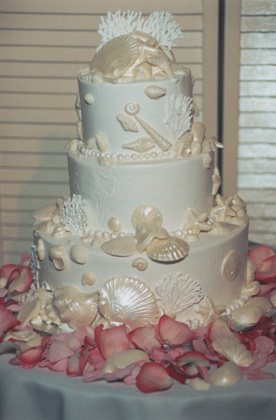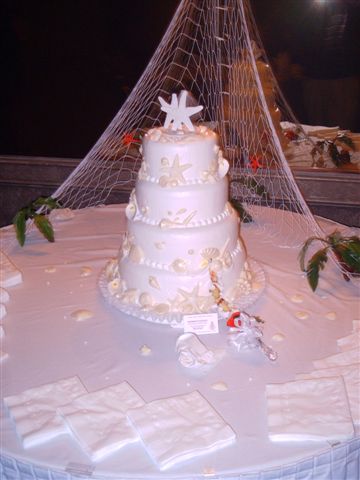 You can see a new idea with every picture.  I really love the way they worked some of the shells into the rose petals, it looks natural.

I am so sorry, I didn't record whose's cake this is.  Please let me know, so I can correct this.

collection #1

Dan & Pam

Notice the use of the starfish on top and the netting on back, scatter a few shells on the table

07/2003

collection #1